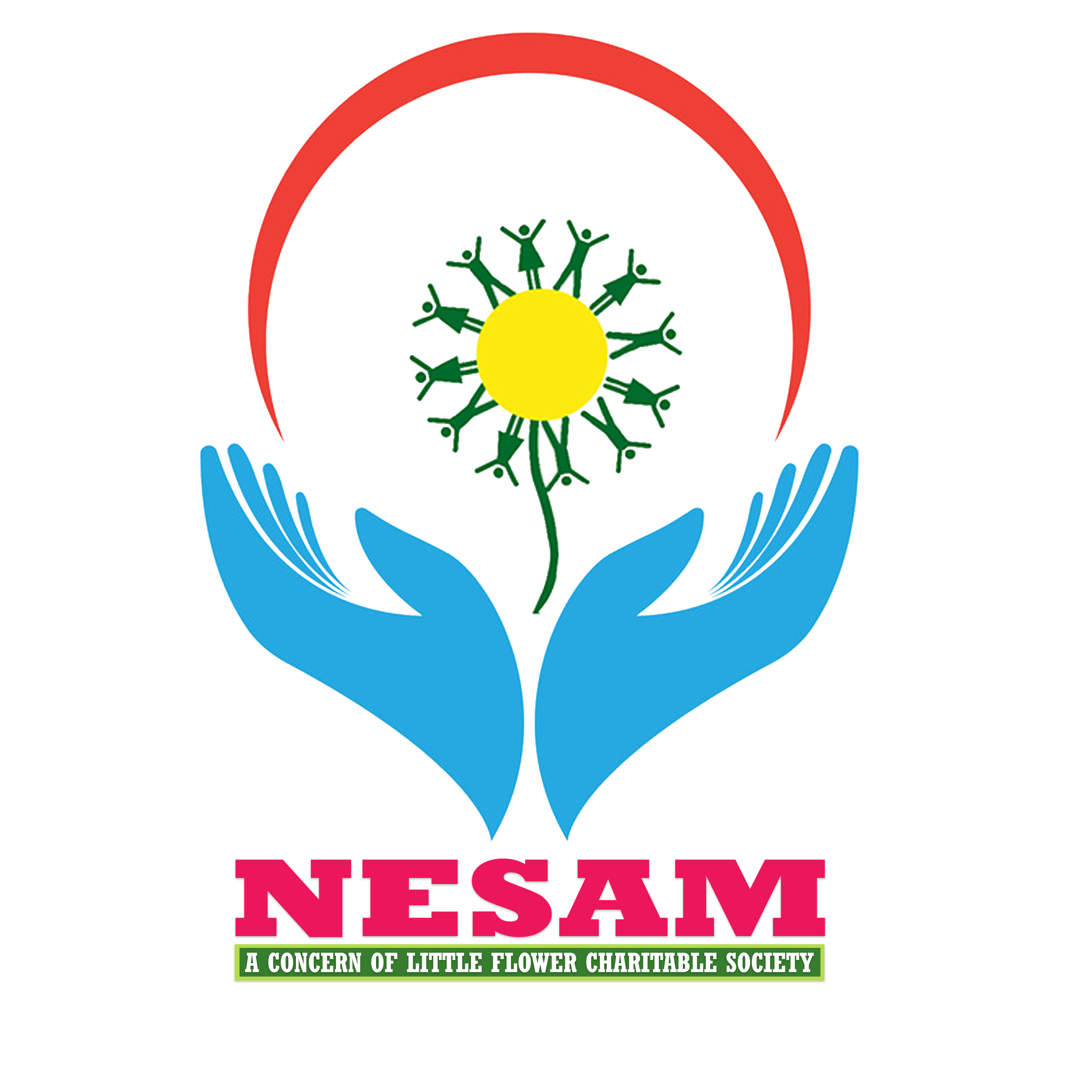 SOCIAL ACTIVITIES OF LITTLE FLOWER CHARITABLE SOCIETY
Little Flower Charitable Society is a non-governmental organization to provide help and care for who is in need with the support of benevolent hearts. Here we have a group of people under the title NESAM, to serve the people with what they have.
MIDDAY MEAL
"If you can't feed hundred people then just feed one" inspired from the mother of poor in India, Mother Theresa we also provide midday meal, in our limited situations, to the poor at home or in the streets, who are unable to afford their daily meals. There are many in and around Karur, who find it below their social status to extend their hands, before others for their daily meals. In this situation we have initiated an attempt to provide food for the needy in and around us, and we do believe that our endeavor is not a charity but our responsibility.
MEDICAL HELP
There is no genuine happiness in giving something to someone who can return the same or more than what we have given. Many are suffering from certain curable diseases, but their economic condition often hinder them from getting proper medical care and it can worsen the situation of the individuals affected and their dependents. In this condition its our responsibility to reach out to those suffering from various diseases. Hence we offer them a helping hand in spiritual, economical, psychological spheres and try to give them relief from their severe pain and torment.
EDUCATIONAL HELP
Unemployment and illiteracy are two of the main issues in our area. Studies reveal that children are talented and competent enough to acquire quality education. The main problem they face is that lack of reliable economical sources. We believe that by providing education to a child we can enable one family to lead a better life. Therefore we extend our helping hands to the students who find difficulty in continuing basic education in every possible way we can.
MEDICAL CAMPS
Prevention is better than cure. Many interior villages of our locality lack proper medical awareness. Proper medical awareness about the diseases, timely intervention and apt medication can save the situation from going better to worse. With the collaboration of qualified doctors and medical team we plan conduct free medical camps in interior villages of our area.
COMPUTER EDUCATION
We are living in a knowledge generating economy, where the main income of the society is mainly from intellectual output rather than physical labour. In this situation computer have become inevitable parts in every realms of our life. Computer education in various areas enables one to find a job easily. It's the need of the time to be educated in this realm. Therefore we provide free basic computer education to the interested ones.
BURYING THE ANONYMOUS BODIES
Human beings are the perfect creation of God. They are participating in the ongoing creative work of god. And once they are no more from the world, they have the right to get a dignified burial. It's the responsibility of the society to give them a proper burial. By doing it we are respecting ourselves. In and around Karur there are many people die without proper address or relatives. Since the coast a proper burial come more than 5000 rupees, nobody is there to give them a proper burial. We strongly believe that human bodies should be respected, and therefore we take initiative to bear the economical expenses for the funeral rites of the unidentified bodies.
BLOOD DONATION
"Bring a life back to power. Make blood donation your responsibility" This campaign slogan underlines the importance of blood giving. Blood is the symbol of life. Blood donation is the need of the hour. Many have wrong concepts about blood donation. Proper blood donation awareness will prompt people to donate their blood.
BLANKET OF LOVE
"It's cold out there! Especially when you are homeless"
Blanket is not for charity alone but providing the caring and protective warmth of brotherhood to homeless people on the street. Keeping a mission in heart we bring hope to our less fortunate brothers and sisters. Working together with a wide range of support groups we try to make a significant difference in the lives of the people experiencing homelessness.
CARE FOR PHYSICALLY CHALLENGED
As responsible human beings, we must do our best to support and encourage people living with disabilities, not to dwell on self-pity but work on changing the general mindset that stems from self-pity. The physically-challenged must be encouraged to see themselves as the same with others and we help them to contribute their quota to development as part of the larger society. We believe that every human being who is marginalized has the right to be restored to the community.
VILLAGE DEVELOPMENT PROGRAM
Being part of larger society we are bound to take part in the process of improving the quality of life and economic well-being of people living in rural areas often relatively isolated and sparsely populated areas. We aim at finding ways to improve rural lives with participation of rural people themselves, so as to meet the required needs of rural communities. We are proud to go further in village development programs with added experience of doing the same in Ayudhakkalam village.
Awareness Programs
"What is necessary to change a person is to change his awareness about himself." Many people are unaware that they have the potential within them to achieve greatness and they never come to know about the modern facilities and services which help them to improve their life situations. We do believe that if proper awareness is given the limits of the public will be banished and they will not settle for a life of mediocrity but rather craft a life of limitless abundance. Thus we give proper awareness programs to the village people regarding economical, social, medical and psychological aspects of life.
GREEN CITY CLEAN CITY
"For a greener and cleaner habitat, be clean go green."
Dreaming a clean and green earth we take part in the green initiatives which is a global concern by planting saplings across the city and motivating people to go green. All should be alarmed at the increasing amount of pollutants and improper waste disposal. With the help of the inhabitants and other organizations we go for cleaning initiatives in the city premises with the sole conviction that individual contribution towards the environment will bring wonders.